Even though the art on these photos is laughable at best, I have to really give respect to the foreign market for attempting to change it up and actually try and do something creative.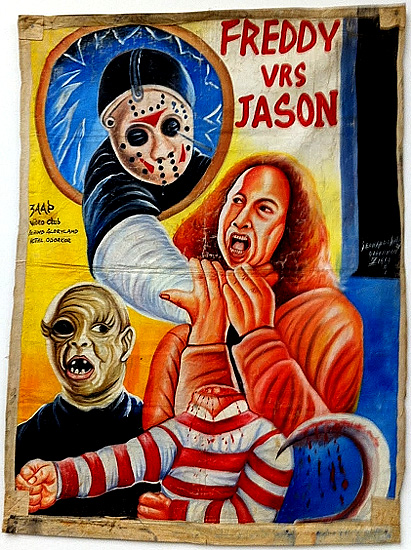 from: I-Mockery.com

We saw some really cool art in Turkish and Japanese releases of these films, but here are some posters from the Ghanian market. I think these would be great additions to anyone's collection! Shit, you can even lie and say your 7 year old son did them!
The fun thing about these is that there are posters for virtually every movie made, with similar "art"work. I personally love these things, and I think they are pretty damn cool for us horror fans!
from: GrizzlyBomb.com